What's Rising at Rising School This Week!
Our First Teachers have arrived at Rising School.
Exciting things are happening at Rising School this week.   Our first round of teachers finally arrived from America.  While the senior leadership has been on campus for a while now, along with our Registrar Ms. Haya, and IT Technician Mr. Amer,  We are so excited that we now have three integral members of the Curriculum Leadership Mr. Jack, Mrs. Laura and Mr. Myron  on campus. They arrived this week and have quickly jumped into planning and developing some amazing opportunities for our Rising Students this academic year.
  Mr. Jack Kriss- Innovation Director & IT Teacher
Mrs. Laura Kriss-  Science Coordinator & Science Teacher             
   Mr. Myron Dafoe- Math Coordinator &  Math  Teacher
Uniform Partners and Mini Photo Shoot with Students- We Are Rising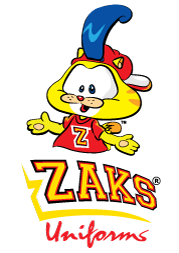 Our Uniform Partners for Rising School are gearing up and will be releasing our uniforms in their stores soon for sale. Zaks is a UAE based company dedicated to providing Uniforms and will be available at theUptown Mirdif Store in late August and online at https://zaksstore.com/shop/rising/en/ .This week we let a few of our students try out the uniform and the students said they were very comfortable.  Here is just one of the images of our lovely students ages 5 and 8 trying out the Rising School Uniforms
.
Student Wellbeing and Comfort is on the Rise at Rising School.
This week we received our occupancy clearance from the municipality and the classroom furniture is in the process of being delivered this week  and from what we've seen as they are setting everything up, our classrooms are going to be simply beautiful and comfortable spaces for 21st Century learning when completed.
We have finalized our food services contract with school food experts Slices.  Slices are school food experts with a mission to transform eating habits across the UAE through providing wholesome, nutritious meals.
Along with promoting positive wellbeing and healthy lifestyles, and leadership with the "Leader In Me" program, the  students at Rising School will have state of the art learning facilities that include state of the art resources inside the classrooms, and but an entire Innovation and Arts Floor of the building.  Upon Completion Rising School's Innovation Floor will house Two Science Labs, A multi-functional Stem/Robotics/Lego Lab, Dance/Karate Studio, Art Studio, Music Studio, An Apple Education School with a full IMac Lab, and a state of the art Library with a partnerships with E-Follet and National Geographic.  As you can see, it is clear that Rising School has a strong commitment to technology and innovation in the education experience of all of our students.
ENROLLMENT IS OPEN- JOIN RISING SCHOOL TODAY!
If your interested in seeing what our school looks like inside, Don't worry 😉, when we finish we will give you a sneak peak at the school on our blog,  but if your curious please feel free to visit our website and register your interest by emailing Ms. Haya our registrar at [email protected] to schedule a visit to tour our campus or visit our website  http://www.risingschool.ae